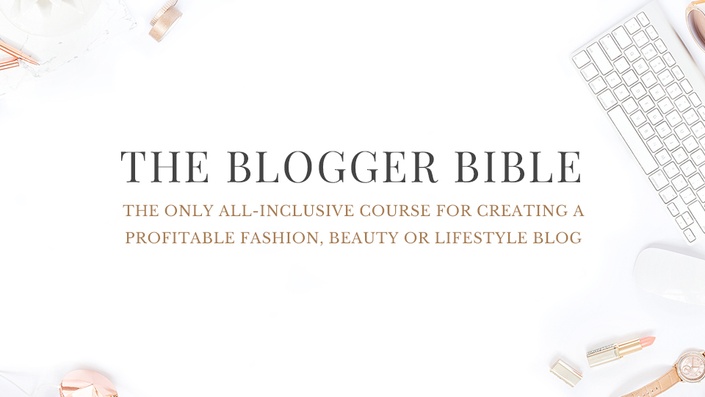 The Blogger Bible
The only all-inclusive guide to creating a profitable fashion, beauty and lifestyle blog.
ENROLL
HAVE YOU EVER SEEN THOSE WILDLY SUCCESSFUL BLOGGERS AND THOUGHT,
"CAN I REALLY MAKE MONEY DOING THAT TOO?"
You might have been blogging for some time now and are frustrated with your own results.
Or you might be new and are overwhelmed with the seemingly endless amount of work you have to do.
Whether you're afraid of starting a blog or if you've already spent countless hours on your existing online presence, it's no question that investing a lot of time and money without seeing a return can be discouraging. After all, with the rest of the bloggers in the world climbing for a place at the top, you might just get lost in the digital Internet sea.
But what if I told you that there was enough room for everyone to eat at the table? Even better...
...WHAT IF I SAID YOU COULD SIT WITH US TOO?
Oh, it's possible.
When I started my blog, I had $72 in my pocket and shelled out my credit cards to take endless courses written by several prolific and successful bloggers.
And although I applied everything I learned, it just wasn't making me enough money.
Why? The problem was, none of these courses catered specifically to fashion, beauty, and lifestyle bloggers.
I quickly learned that there was no single course, no ebook, no strategy out there specifically meant for creating and monetizing a fashion, beauty and lifestyle blog. So I made some major adjustments, set out to test my theories, and went to work.
AFTER ONE YEAR, I MADE AN ANNUAL INCOME OF NEARLY $40,000 FROM BLOGGING.
THE PROOF IS IN THE GROWTH STATS
MY PINTEREST WENT VIRAL
My Pinterest shot up from under 350,000 monthly page views to 719,000+ in 3 months. And it continued to grow into the millions.

I GREW MY INSTAGRAM COMMUNITY QUICKLY
My situation with Instagram was no different. With tons of trial and error, perseverance and patience, I finally got my account to 20,000 followers in just under 4 months.
MY BLOGGER DREAMS STARTED COMING TRUE
I BEGAN WORKING WITH BRANDS I HAD ONLY EVER DREAMED OF WORKING WITH.
I've worked with major and well-known brands such as:
Genesis
Kia Motors
Sprint
Shopbop
Amazon
River Island
Sephora
Google
Simon Malls
Apt2B
And many, many more.
I've received free services from countless spa treatments to permanent makeup, attended press trips to Vegas with complimentary 5-star hotel stays, VIP nightclub entry and table service, and more. I've landed partnerships with furniture brands and received over $17,000 worth of free furniture in a single deal. I no longer have to pay for things like makeup and clothes either... and best of all: I work for myself and get paid to write about all the things that I love.
IS THIS THE KIND
OF SUCCESS
YOU WANT?
WELL, YOU'RE IN LUCK...
I'VE COMPILED ALL OF THE STRATEGIES I USED SO THAT YOU CAN WORK WITH YOU FAVORITE BRANDS, GET YOUR LIFESTYLE PAID FOR, AND GET PAID ON TOP OF IT TOO.
OPEN FOR ENROLLMENT
THE BLOGGER BIBLE
IN THIS COURSE, YOU WILL LEARN HOW TO:
BUILD
Create a gorgeous blog from scratch
Establish your business legally and responsibly
Develop a cohesive brand, voice and personality
PRODUCE QUALITY CONTENT
Take beautiful pictures without paying a professional photographer
Write content that provides value to your community
Create platform-specific content unique to each social media platform
GROW
Build your social media followings on Instagram, Pinterest and Facebook
Increase your traffic and expose your blog to new readers every day
Expand your media empire and networking connections
MAKE MONEY
Monetize your blog using several different avenues
Build passive income without needing to create a product
Work with your dream brands and get free products and services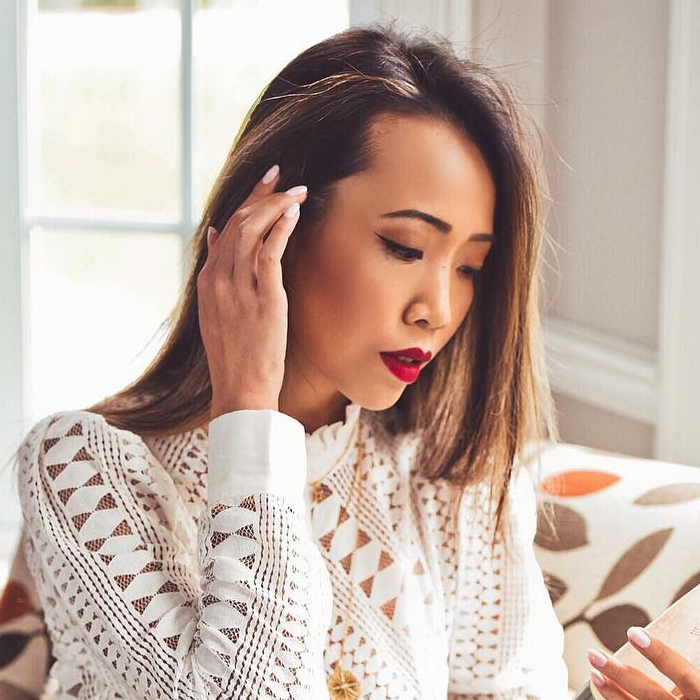 "THIS IS HANDS DOWN THE BEST BLOGGING COURSE OUT THERE.
As a newbie, I had no experience and was frustrated with the lack of in-depth information that was available. The Blogger Bible helped me build a beautiful blog from the ground up with no help at all.
I implemented the strategies taught in this course and on the first day of launch I had 1,500 pageviews! That is CRAZY.
Whenever I get stuck or need a refresher, I always refer back to this course. I've landed some great sponsorships with companies like Nike, Pandora Music, Lucky Jeans, Sony Music, Long's Jewelers, the list goes on! I love The Blogger Bible and would recommend it to anyone in a heart beat!"
- Wynn Huynh, Blogger, WanderxLuxe.com
HERE'S THE TRUTH THAT THE BLOGGING INDUSTRY DOESN'T WANT YOU TO KNOW:
MANY BLOGGERS HAVE NEVER MADE IT PAST THE $100 INCOME THRESHOLD,
DESPITE MONTHS OR EVER YEARS OF BLOGGING UNDER THEIR BELT.
Even though these bloggers had beautiful websites, a unique sense of fashion, and impeccable images, they didn't understand why they weren't making money.
This isn't just a problem for seasoned bloggers... this is a problem that even new bloggers run into as well.
SO, WHAT'S A BLOGGER TO DO?
Blogging isn't as simple as taking pictures of your outfit, spamming your audience with product links, and hoping that someone buys something.
Money doesn't just come to you - you have to go find it. And through tons of trial-and-error, I learned where all the money was hiding.
LEARN MY METHODS AND SEE HOW YOUR BLOG CAN PAY FOR YOUR LIFESTYLE TODAY.
Your Instructor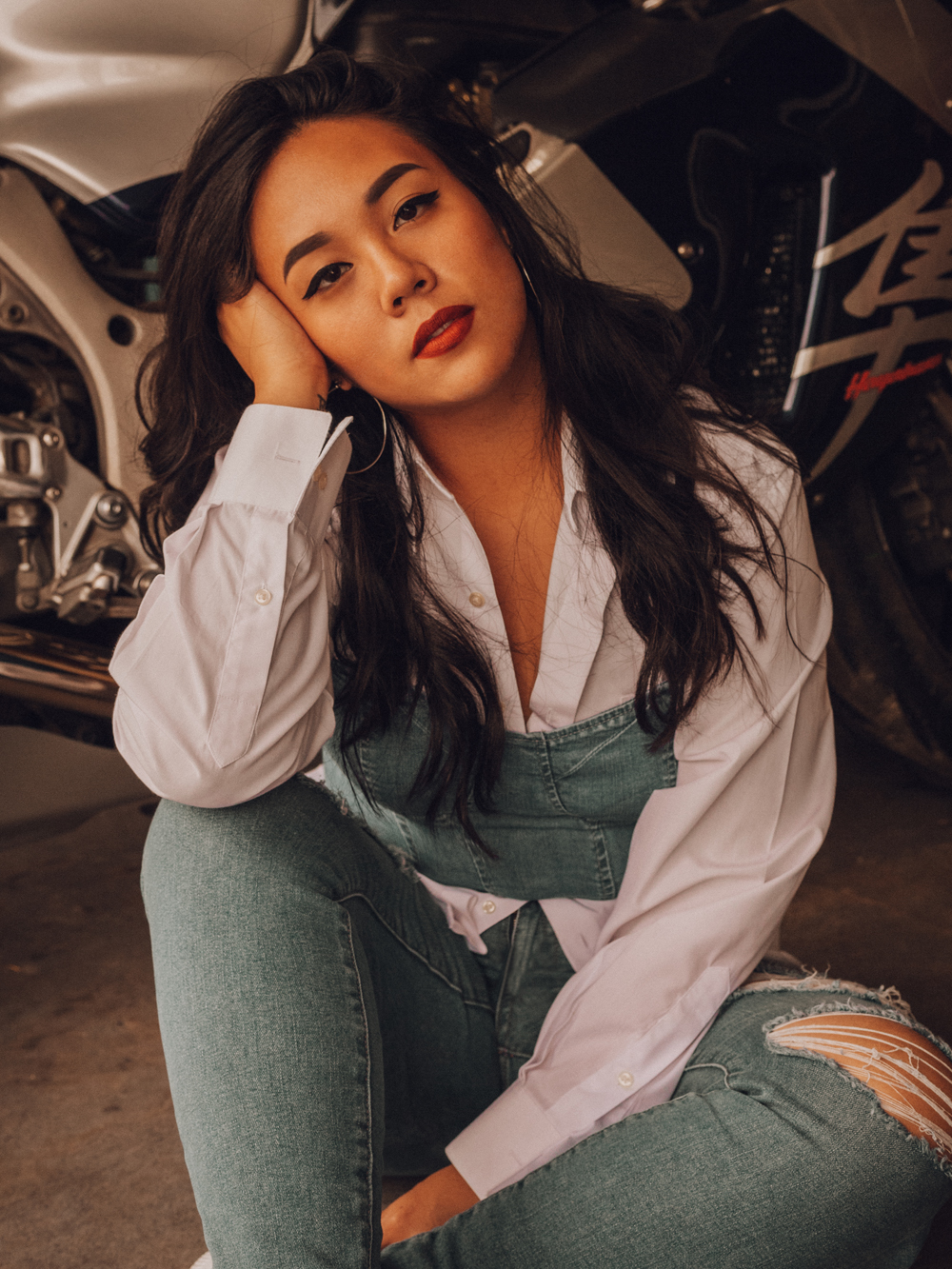 I'm Aileen, a California-based blogger behind The Baller on a Budget. My goal is to equip women with the knowledge and resources they need to crush their financial goals, all while putting their most fashionable foot forward.
Before blogging, I spent several years as an editorial photographer, a design educator, and a marketing expert, and through the skills I've acquired from these jobs I was able to launch my own full-time blogging business. I turned job layoffs into entrepreneurial opportunities and many "no's" to "yes's."
I've landed partnerships with one of the biggest shopping malls in Southern California, the Inland Empire's #1 bakery 7 years in a row, hosted press events in Los Angeles, gone on many complimentary press trips (including hotels and airfare), the list goes on and on.
In less than 3 years, I created a wildly successful business model that allows me to profit from sharing the things I love while building connections with my community of over 10,000+ blog subscribers.
And now I want to help you do the same.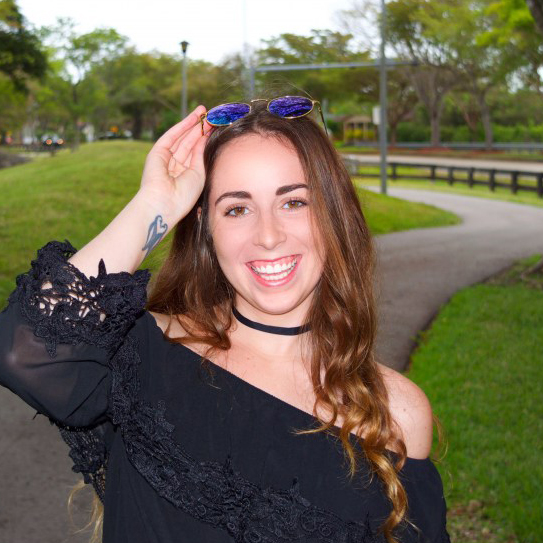 "THE BLOGGER BIBLE IS THE MOST COMPLETE BLOGGING COURSE I'VE EVER TAKEN.
It literally covers everything you need to know to have a successful blog, plus some amazing extras that help you get into the right mindset. I now have a very clear plan for my blog, how I want it to look, where I want it to go, and how I will do that. And I've seen some amazing progress in the few months that I've implemented Aileen's techniques. I can't recommend this course enough!"
- MICHELLE MARCOS, BLOGGER, MAPSANDMUSES.COM
PAYMENT PLANS AVAILABLE
I have made payment plans an option to make this course available to everyone. With this payment plan, you can pay for the course in two monthly installments that are debited from your account.
Course Curriculum
Welcome!
Available in days
days after you enroll
Chapter 1: Rewiring Your Entrepreneur Mindset
Available in days
days after you enroll
Chapter 2: Defining Your Brand and Mission
Available in days
days after you enroll
$495 WORTH OF EXTRAS IN ONE JAM-PACKED COURSE
The Blogger Bible features more information than any other blogging course out there and is available at a low introductory price of only $197. By purchasing The Blogger Bible, you'll have access to bonuses such as:
BONUS #1: PINSPIRE ME - THE BLOGGER BIBLE PINTEREST GUIDE ($149 VALUE)
This Pinterest guide is so lengthy that its got its own chapter! Although there are a lot of amazing courses about Pinterest marketing, there is no Pinterest course that caters specifically to the fashion, beauty and lifestyle blogging niches. These are the exact strategies I used to grow my Pinterest pageviews from 0 to over 1 million a month.
BONUS #2: INSTAFAMOUS - THE BLOGGER BIBLE INSTAGRAM GUIDE ($197 VALUE)
Instagram is one of the most essential social media platforms for fashion, beauty and lifestyle bloggers, so it's important to incorporate it into your marketing strategy. Using these tactics, I was able to grow my audience to over 20,000 followers in less than 4 months.
BONUS #3: GAME-CHANGING TIPS FOR BEGINNER PHOTOGRAPHERS ($99 VALUE)
There are tons of blogging courses that show you how to increase your pageviews and probably earn how to grow your audience - but how many of them focus on creating quality images for your blog? Content creation is a huge determining factor on the success of your blog, especially for the fashion, beauty and lifestyle blogging niches.
BONUS #4: OVER 40 PAGES OF PRINTABLE WORKSHEETS ($50 VALUE)
Along with this lengthy course, you will have access to over 40 pages of printable worksheets to keep you organized, on-task, and motivated. Why use a notebook when these printables are much more efficient and custom-tailored to the course?
BONUS #5: GET PAID TO PROMOTE WITH THE BLOGGER BIBLE AFFILIATE PROGRAM
After you complete the course, you will have the opportunity to join The Blogger Bible Affiliate Program! By making just a few referrals you'll be able to earn back what you paid for this course plus more.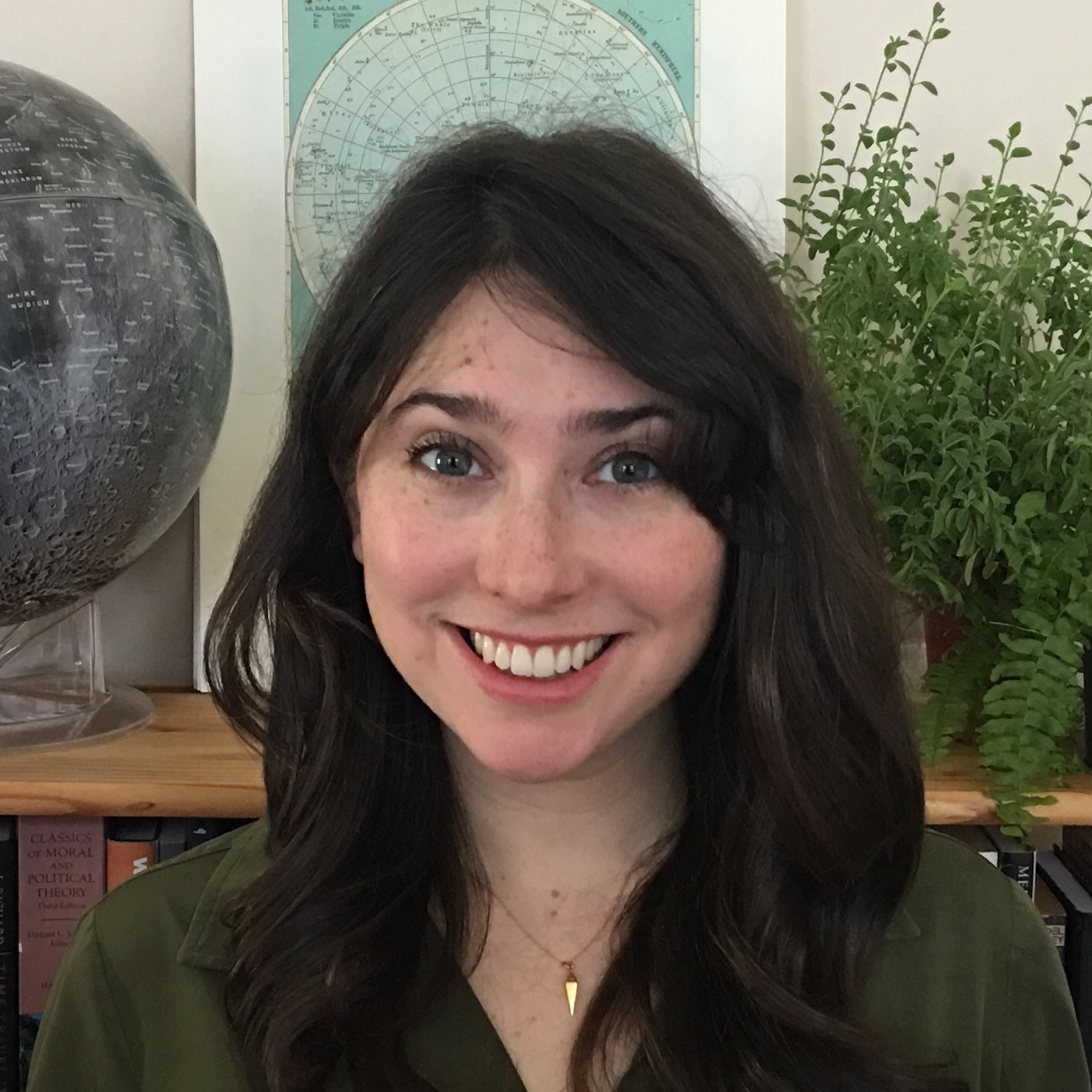 "TAKE THIS COURSE IF YOU'RE WILLING TO DIVE DEEP TO REACH YOUR DREAMS.
It teaches you to cut out the mental BS that holds you back. The Blogger Bible has you face your idea head-on first. You'll give time, space, and clarity to your WHY. From that point, you'll build out a clear, coherent, authentic, and successful blog, style, and point of view that truly represents who you are and what you have to say. These lessons in the psychology of blogging are unique! You won't find them anywhere else, and they have been integral to my current success.
Not only did this course lead me to find and OWN my voice, but it allowed me to create RESULTS. I built my blog from the ground up, then grew my Pinterest to 100K+ monthly views, which consistently drive traffic to my site. Thank you Blogger Bible!"
- ERIENNE WEINE, BLOGGER, DOCTOR + PROFESSOR OF PSYCHOLOGY, FRESHPHILOSOPHER.COM
Frequently Asked Questions
When does the course start and finish?
The Blogger Bible is a completely self-paced online course - you decide when you start and when you finish. Simply log in and work through the course curriculum at your pace.
What if I haven't even started my blog yet?
Then this course is designed just for you! The Blogger Bible shows you how to do everything from the beginning, from creating your blog, developing your brand, growing your audience, and much more. You can get the entire framework of your blog and develop a long-term business strategy from this course.
I already have a blog. Is The Blogger Bible worth it for me?
Certainly! Although this course was designed with new bloggers in mind, you can apply all of this information to the blog you currently have and improve your existing framework. More often than not, bloggers make many mistakes that prevent them from moving forward in their business or gaining maximum monetization potential. With The Blogger Bible, you will be able to identify these mistakes and make your blog even better.
How long do I have access to the course?
You will have lifetime access to this course as well as updated modules to ensure you are constantly getting the most current information. On top of that, you will have access to all future content additions. This course is constantly growing, which helps your business grow too!
Is it really worth the price?
If you are expecting to pay for this course and receive a guaranteed paycheck each month without applying these strategies with all your effort, then no, this may not be worth it to you. However, if you are very serious about changing your career and life, then yes, this is more than worth it! The strategies I teach in this course were gathered from years of research and trial-and-error and have been personally tested with my own blog.
Can't I just get this information on Google?
Yes and no. The strategies taught in The Blogger Bible are based upon years of testing methods and research and are constantly updated as new social media algorithms are rolled out. Although there are hundreds of courses on how to start a blog all over the Internet, there is no course online that is geared specifically towards the fashion, beauty, and lifestyle niches. Additionally, you can spend hours sifting through Google articles, but the bits and pieces of information you'll find may not be current nor give the full picture of a successful business model. The Blogger Bible is an all-inclusive marketing system based on a combination of strategies that yield results.
Do you offer payment plans?
Of course! As a new blogger, investing so much money upfront into a self-employed business can be scary. I made the process of learning how to blog much more affordable by offering monthly payment plans.
What is your refund policy?
If you are unsatisfied with your purchase, contact me in the first 30 days after your purchase and I will give you a full refund. However, due to the immediate accessibility of the course, you must show me that you have attempted to implement the strategies from this course in order to qualify for a refund. Although results may vary from person to person, zero action will create zero results.
What if I don't live in the US?
Because the course is online, anyone can take the course regardless of where they live. The course material is also universal and applicable to bloggers across the web! Although both my business and I reside in the US, you can still incorporate these same strategies and tailor them to your blog.
Is there an affiliate program for The Blogger Bible?
Yes! The Blogger Bible Affiliate Program is a way for you to be rewarded for sharing my course with your blogger friends! All enrolled students of this course are eligible to join and can make generous commissions from the current sales price.