About Your Instructor
So here's a little bit about me: I started my blog just in September 2016 after experiencing a second job layoff due to department closures in 12 months, and times were hard. Before my job at the car dealership ended I was a Realtor part-time, and suddenly after losing my job I had to go into real estate full-time.
Months went by, and I eventually decided to take the plunge and start blogging since it was a dream that I already had for years. I'd heard so much about bloggers turning into millionaires and even billionaires! So I worked my little booty off to create The Baller on a Budget, which suddenly became the best decision of my life.
Despite my first year of ups and downs, I resolved to master social media and make it work for me, instead of working for it. With tons of trial and error, perseverance and patience, I finally got my Instagram account to 10,000 followers in just 4 months.

Then I moved onto Pinterest, where my pageviews shot up to a crazy 800,000+ pageviews a month with just less than 2,000 followers.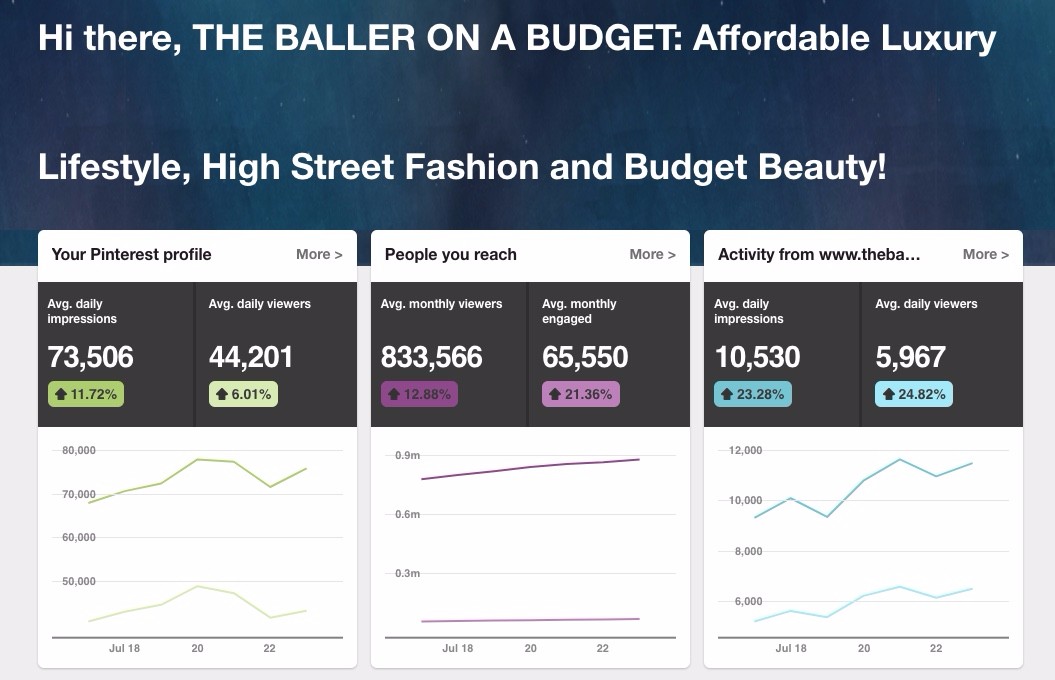 And you know the crazy part? You can probably do the same, if not faster.
Fast-forward to today, and I am working with so many brands that I had always dreamed of partnering with. I get free products, and I get paid to blog about the things that I love to do - I owe all of this to the strategies that you'll be learning in this course.
Complete and Continue